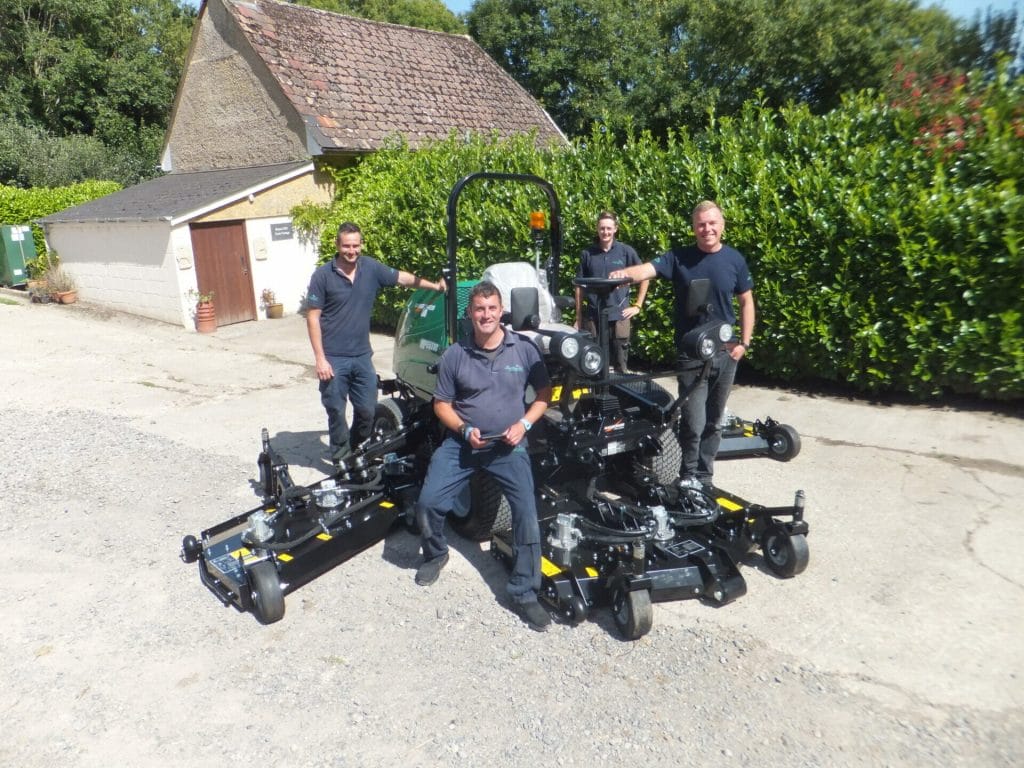 We were pleased to deliver a new Ransomes MP653 XC to Countrywide Grounds Maintenance recently.
The first batwing mower and only wide area mower with a 4.27 metre (14ft) cutting width, this machine increases productivity by up to 25% over traditional 3.4m mowers.
Designed and manufactured at Ransome Jacobsen's European headquarters in Ipswich, the MP Series is primarily targeted at the municipal sector, and provides multiple options from a single design platform.
The Ransomes MP653 XC is the largest in the MP series of wide area rotary mowers and is powered by a 65hp Kubota diesel engine. Using the same proven powertrain, hydraulics, and platform, the decks and cutting systems have been upgraded to achieve this new cutting width . With a zero un-cut circle for effortless back-and-forth mowing.
Contact Andy Frost to learn more about the MP series from Ransomes, and other mowers available from them.
Pictured above: the team from Countrywide Grounds Maintenance with their new MP653 XC.